Articles
Bitcoin Outlook as Bulls Hold Bitcoin Above $19,500 | Arabic Bitcoin | Bitcoin news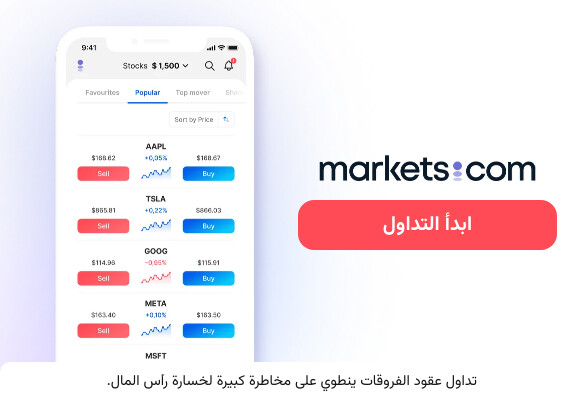 Bitcoin Outlook As bulls hold Bitcoin above $19,500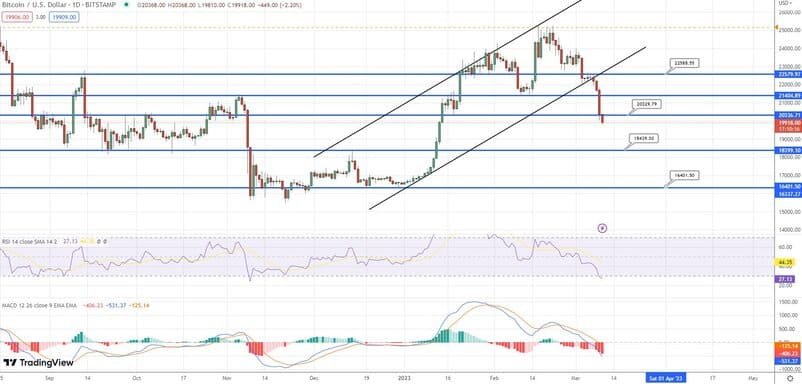 Bitcoin Outlook On March 10, bitcoin briefly fell below $20,000 for the first time in nearly two months, hitting a low of $19,918.
Bitcoin BTC Price Hits 3-Week Low, Lingers Near $21.7K Amid Ongoing Inflation Concerns – https://t.co/Rn3UxelKui#Crypto #CryptoNews #CryptoTrends #NFT #NFTNews #NFTRelease #NFTDrop #AltCoin #AirDrop #NFTProject #NFTArtist #NFTCommunity #CNFT #CNFTCommunity pic.twitter.com/fH05uMieSG

— DropTown Saloon – Welcome! 👋 (@DropTownSaloon) March 9, 2023
However, the Fed's hawkish stance has affected the cryptocurrency market, indicating that the upcoming rate hike will exceed the market consensus, causing uncertainty among traders and investors.
Asian shares wobbled while the dollar was perched near a three-month top after a spate of economic data appeared overnight to support the Federal Reserve's hawkish guidance on further interest rate increases. pic.twitter.com/geLK05bTH2

— Arth Ben (@ArthurBenta) March 9, 2023
Moreover, the recent government crackdowns have contributed to the downturn in the cryptocurrency market, making it difficult for the sector to gain positive momentum.
Risk mood in the cryptocurrency market
The global cryptocurrency market has experienced a downturn, with many cryptocurrencies suffering significant losses.
Investor confidence was affected by concerns about upcoming interest rate hikes and regulatory uncertainty, which contributed to a global bear market.
It is worth noting that the recent comments made by Federal Reserve Chairman Jerome Powell have added to the uncertainty in the market.
The market is not stable now, but this does not prevent such growth #time #BTC #trading #crypto pic.twitter.com/rc91w4hJw1

– QWERTY QWERTY (@QWERTY_118) March 8, 2023
Powell's hawkish stance on potential interest rate hikes has raised concerns about the potential impact on the cryptocurrency sector.
Moreover, the recent regulatory actions against major players such as Paxos and Binance and the SEC's crackdown on centralized takeovers have added to the negative sentiment in the cryptocurrency market.
The SEC is scrutinizing Binance and has threatened to sue Paxos to stop it from offering Binance USD, which the regulator believes is an unregistered security.
Crypto executives have criticized Gensler's regulation-by-enforcement approach and called for a clear rulebook on crypto… https://t.co/vu0RmxXUoV

— Fumi🇯🇵 co-founder xWIN.Finance🇲🇾 (@FumihiroArasawa) March 7, 2023
This has created uncertainty around the regulatory environment for cryptocurrencies, which has historically been a divisive issue for the industry.
Bitcoin forecast
Bitcoin live price is $19,969, with a 24-hour trading volume of $36 billion.
Over the past 24 hours, Bitcoin has fallen by 8.16%. It ranks #1 on CoinMarketCap with a direct capital of $385 billion.
Bitcoin is trading below $21,000 and is facing resistance at $20,400, with significant resistance near $22,000.
A close above $22,600 could lead to bullish momentum towards $23,000.
Failure to pay $21,000 could lead to a drop to $19,800 or even $18,400.
Open a CFD Demo Account!