Bitcoin Price Forecast and FOMC Decision | Arabic Bitcoin | Bitcoin news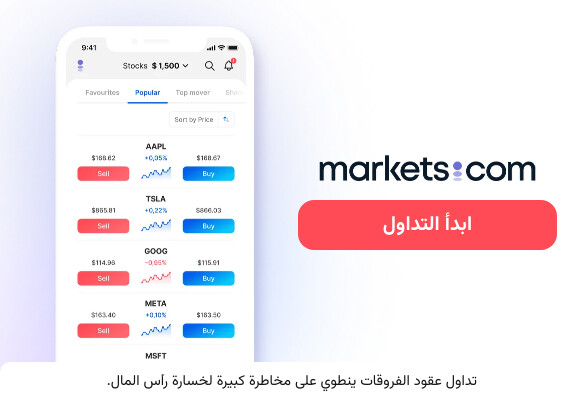 Bitcoin price forecast and FOMC decision
Bitcoin price predictions have caught the attention of many investors and traders, as both cryptocurrencies have seen significant gains in value over the past few months.
However, the upcoming interest rate decision by the US Federal Reserve (FOMC) has created uncertainty and speculation about how it will affect the cryptocurrency market.
Bitcoin (BTC), the world's largest cryptocurrency, managed to regain its traction on Wednesday morning, hitting a 9-month high above $28,000, as traders patiently await the outcome of the US Federal Open Market Committee (FOMC) meeting, which could result in Raise the interest rate by 25 basis points.
Bitcoin Breaks Free: Will recent spike leave bear market behind
BTC's price has jumped by over 30% in the last week.
On-chain data brought up the coin's exit from bear market territory. pic.twitter.com/YMbY5rtvCg

– FORMANITE (@formanite143) March 22, 2023
Meanwhile, the second largest cryptocurrency, Ethereum, has seen significant increases, gaining 3.50% in the past 24 hours.
Bitcoin price alert 2023-03-22 06:00:08 GMT
BTC: $28,216
ETH: $1,804
ADA: $0.38634
DOGE: $0.076065
LINK: $7.4866
MATIC: $1,159
SOL: $22,526
AVAX: $17,566
LTC: $81,651#bitcoinprice #Cardano

— EverTry (@EvertryLtd) March 22, 2023
Several popular cryptocurrencies, including Dogecoin (DOGE) and Litecoin (LTC), also managed to land in the greens.
At the time of writing, the global market capitalization of cryptocurrencies is $1.18 trillion, representing an increase of 2.20 percent over a 24-hour period.
Bitcoin rebounds by as much as 40% amid the collapse of global financial institutions
Bitcoin is up more than 40%, mainly due to the collapse of major banks. This has caused investors to lose faith in the financial system and turn to Bitcoin as a more reliable alternative.
Bitcoin reached a new high of $28,000, the highest level since June 2022. As a result, people are starting to view Bitcoin as more trustworthy than banks.
As a result, Bitcoin is growing in popularity as more people buy it while it is still relatively inexpensive, and institutions are scrambling to keep up with the growing demand.
It is worth emphasizing that Bitcoin is a decentralized digital currency that is not controlled by central banks or financial institutions, which has earned it a reputation as a safe-haven asset during economic downturns.
The rapid rise in the value of Bitcoin due to several major banking failures underscores the growing importance of decentralized digital currencies in today's financial landscape.
As more organizations and individuals look to Bitcoin as a viable alternative to existing financial systems, its popularity is expected to continue to grow in the coming months.
The fear and greed indicator indicates that bitcoin investors remain confident
It is worth noting that the Fear and Greed Index is a way for investors to gauge their sentiment towards Bitcoin and the cryptocurrency sector.
However, the values ​​vary from 1 to 100, with 1 indicating that investors are very fearful and 100 indicating that they are very confident.
#Bitcoin Fear and greed index

Current #BTC price is 27983 $#Crypto #FearAndGreed pic.twitter.com/3M9QqwM1w3

– Web3Africa.news (@web3africa1) March 21, 2023
According to recent analytics, Bitcoin's fear and greed score is currently at 68, its highest this year.
This shows that investors are very optimistic about the future of Bitcoin and expect its value to rise further.
The meeting of the Federal Open Market Committee and the Fed interest rate may affect the price of Bitcoin
Traders are closely watching the Federal Open Market Committee (FOMC) meeting, which is scheduled for later in the day. The Federal Reserve's decision on US interest rates could have an impact on the price of Bitcoin, and thus, market participants are eagerly anticipating the outcome of the meeting.
#BTC/USDT Update. #Bitcoin is currently hovering near a significant resistance area, which coincides with today's FOMC meeting and expected rate hike. Due to the high volatility expected, it's advisable to implement a stop loss. #Crypto #Cryptomarket pic.twitter.com/hNoP0aNBWz

– Crypto market trends (@Cryptomarkets_) March 22, 2023
It is important to note that in 2022, the Federal Reserve will raise interest rates several times in order to combat rising inflation. However, in December of that year, they lowered the rate hike to 0.50%, and then to 0.25% in February 2023.
Subsequently, Federal Reserve Chairman Jerome Powell suggested that given the strong performance of the economy, interest rates may need to be raised beyond what was initially expected.
As a result, cryptocurrency prices plunged, with bitcoin dropping below $22,000.
26% probability of no rate hike in #FOMC meeting #btc pic.twitter.com/5w0BKXIKTO

– Lavanya Saraf (@_lavanya__) March 16, 2023
The current global financial crisis may affect the Federal Reserve's decision to raise interest rates as planned, and it may consider cutting them.
If interest rates are lowered, this could increase the value of bitcoin.
Bitcoin price forecast and decision
The current price of Bitcoin is $28,300, with a 24-hour trading volume of $35.1 billion.
Over the past 24 hours, Bitcoin has seen a value increase of 1.50%.
As of Wednesday, the BTC/USD pair is consolidating near the $28,000 threshold after breaking the $27,750 resistance.
If this bullish trend continues, Bitcoin is likely to rise towards $29,250 or $30,700.
If Bitcoin breaks the $26,700 or $25,200 support levels, the next level of support will be at $23,150.
However, despite the possibility of bearish periods, the overall trend of bitcoin is still bullish due to the formation of a bullish engulfing candle.
Let's watch the US Federal Open Market Committee meeting to identify more trends in the market.
Open a CFD Demo Account!