Bitcoin Price Prediction Experience BTC Increases by 20% in Seven Days | Arabic Bitcoin | Bitcoin news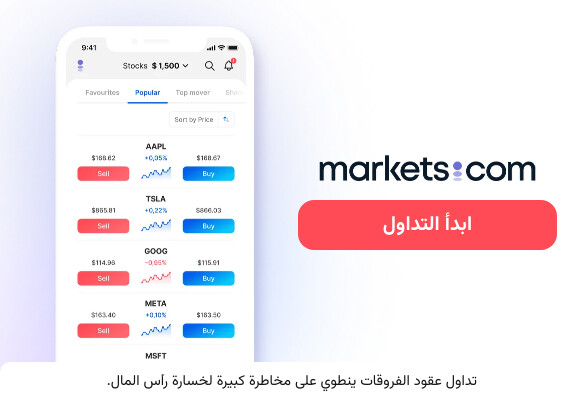 Bitcoin Price Prediction Experience BTC up 20% in seven days
Bitcoin Price Prediction Bitcoin, the world's largest cryptocurrency, experienced its upward rally and attracted more bids around the $28k mark as the total cryptocurrency market cap crossed $1.17 trillion, indicating positive momentum in the crypto market and contributing to BTC's gains.
This trend coincides with some major US banks facing challenges, which has renewed discussions about the importance of digital currency.
Current #BTC Bullish Engulfing Quarterly Candle is engulfing the previous 6-months' worth of price action$BTC #Crypto #Bitcoin pic.twitter.com/wudktMo1Bf

– Rekt Capital (@rektcapital) March 19, 2023
Similarly, Ethereum maintained its bullish trend and is trading well above the $1,800 level.
Other cryptocurrencies such as Dogecoin (DOGE), Ripple (XRP), Litecoin (LTC), and Solana (SOL) also saw significant gains.
Bitcoin price (and all crypto) = Adoption trend (Metcalfe's Law) + Global Liquidity.

Global liquidity is rising… BTC, ETH and most others will rise if they have adoption. #BTC #Ethereum #Solana #MATIC pic.twitter.com/1SUtMxTpXg

– Raoul Pal (@RaoulGMI) March 20, 2023
It is worth noting that Bitcoin, the most popular cryptocurrency in the world, has risen by 37% in the past week.
This indicates that the value of Bitcoin will increase by $194 billion in 2023, or an increase of 66%.
But growing fears of a global banking crisis have prompted investors to look for alternative forms of currencies, such as bitcoin, to safeguard their holdings.
Cryptocurrency market reaches $1.17 trillion amid US banking crisis
The global cryptocurrency market has gained momentum and has surpassed $1.17 trillion. The ongoing banking sector crisis in the United States is one of the main reasons for the upward trend of cryptocurrency, as it highlights the importance of digital assets.
More people are turning to cryptocurrencies for their investment needs.
#moazzin:Cryptocurrencies traded mixed on Monday. Bitcoin traded above $27,000-mark, at nine-month high. The global crypto market cap stood at $1.17 trillion, with a volume of $67.2 billion in the past 24 hours.

moazzin https://t.co/TkEOUea08f https://t.co/ZywLk0pcGZ pic.twitter.com/zsJOl9jGKj

– Metaverse654 (@fusionuk3) March 20, 2023
The growing global cryptocurrency industry attracts investors who are looking for alternative investment opportunities.
Recent crises in the banking sector have highlighted the value of digital assets, and Bitcoin is leading the way, making it an innovative and exciting investment opportunity that is expected to attract more people.
US Banking Crisis May Send Bitcoin To $1 Million In 90 Days, Ex-Coinbase CEO Predicts
As is widely known, US banks faced challenges, which led to their depreciation.
This followed the recent closure of Silvergate and the seizure by authorities of Signature Bank and Silicon Valley Bank.
In Europe, UBS Group acquired Credit Suisse for $2 billion to help Switzerland maintain financial stability.
As the financial crisis highlights the value of digital assets, more people are turning to cryptocurrencies.
The ongoing financial sector crisis in the United States is also seen as the primary driver of the upward trend of the cryptocurrency, which makes it more attractive than other currencies.
Banking Crisis Developments This Weekend:

1. Warren Buffet meets Biden

2. UBS acquires Credit Suisse for 60% discount

3. Swiss government provides $100 billion liquidity line to UBS

4. Fed announces USD swap line for liquidity

5. Yellen says the US banking system is strong

– The Kobeissi Letter (@KobeissiLetter) March 20, 2023
Balaji Srinivasan, former CTO of Coinbase, believes that if a global banking crisis occurs, the price of bitcoin could reach $1 million in less than 90 days.
He predicts a scenario of hyperinflation in the United States due to a banking crisis, which will lead to an increase in the value of Bitcoin in the coming days.
Srinivasan has even bet $2 million on his prediction of the future of the US economy and its potential impact on the value of Bitcoin.
Ongoing financial instability has increased the demand for bitcoin and other cryptocurrencies as a safe investment, driving up bitcoin prices.
Bitcoin price forecast experiment
On Monday, the BTC/USD pair continued to rise, breaking the $27,750 resistance. If this uptrend continues, it is likely to reach $30,700 or higher.
However, if the support levels at $26,700 or $25,200 fail, the next support level for Bitcoin is at $23,150.
Despite the potential declines, the general trend is still strong due to the formation of bullish engulfing candles.
Open a CFD Demo Account!