Articles
The future of Bitcoin and the impact of retail sales data | Arabic Bitcoin | Bitcoin news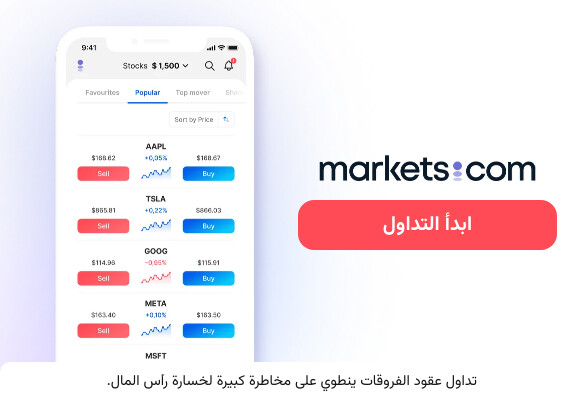 The future of Bitcoin and the impact of retail sales data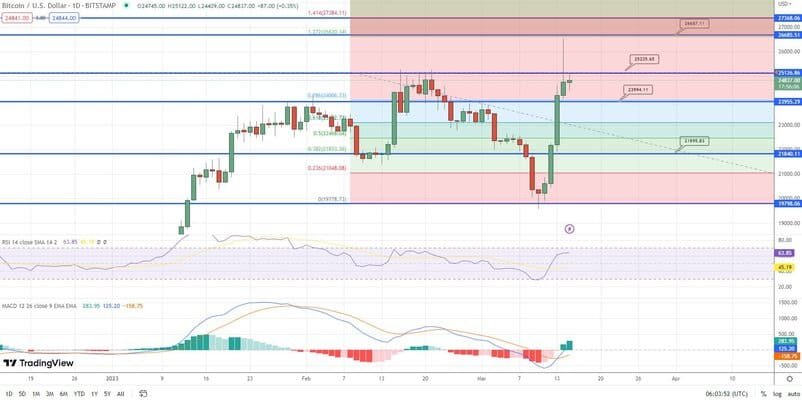 The Future of Bitcoin Bitcoin has seen significant gains in recent weeks, with BTC reaching a nine-month high of over $26,000 and ETH breaching a critical resistance level of $1,700.
However, the reason for its bullish rally can be attributed to the mildly encouraging inflation data released earlier and the continued recovery of the financial industry from a near catastrophic disaster.
#Bitcoin just hit the highest price in 275 days! pic.twitter.com/JBxsapufeN

— Bitcoin Archive (@BTC_Archive) March 14, 2023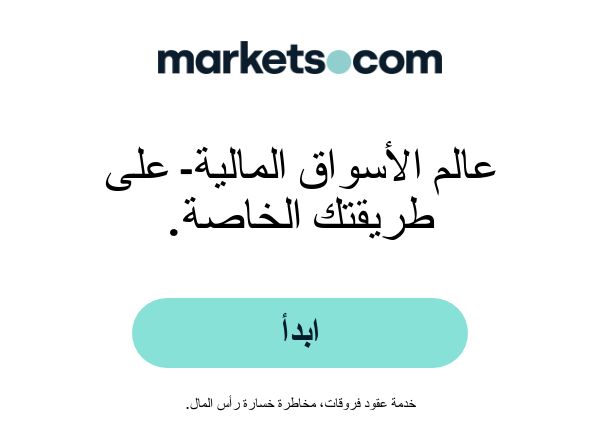 The latest statistics show that US consumer inflation has fallen, but remains at high levels.
This may prompt the Federal Reserve to maintain its hawkish stance.
If the macroeconomic factors continue to be favorable, it may be likely that Bitcoin will soon reach the $30,000 mark.
US inflation is still high, but it's falling. Last month's Consumer Price Index measured 6%, down from January's 6.4%. https://t.co/yHYEskbfku pic.twitter.com/hUOaaAgH01

– CNN (@CNN) March 14, 2023
Despite regaining some of its early gains, Bitcoin is still 80% higher than its lowest point. Currently, Bitcoin and ETH are trading at $24,900 and $1,700, respectively.
These bullish market movements indicate that the cryptocurrency market is witnessing positive sentiment.
Moreover, the rise in Bitcoin prices gained more momentum after the UK government expressed its support for the Silicon Valley bank. This news sparked positive sentiment among investors, which led to increased buying activity.
1/3
UK working on cash lifeline for tech firms hit by Silicon Valley Bank collapsed
— "The UK government is drawing up plans for an emergency cash lifeline for tech firms hit by Silicon Valley Bank UK's (SVB UK)-🙏👇 pic.twitter.com/4MUrQYLxyb

– Sophia Dahl (@sophiadahl1) March 13, 2023
The rise in the value of Bitcoin reflects the positive sentiment towards the cryptocurrency industry. As such, investors should closely monitor market developments before making any important investment decisions.
The impact of the consumer price index on the future of bitcoin and
The recent release of CPI statistics for February 2023 by the US Department of Labor had a significant impact on Bitcoin prices.
The Consumer Price Index measures the average change in consumer prices for a basket of goods and services, and it rose 0.4% on a seasonally adjusted basis last month.
However, the inflation index for all items increased by 6% from the previous year, which raised concerns among investors.
CPI 6%
The figures will decrease every month primarily because of the high inflation rate 12 months ago. Prices are not actually decreasing, but only increasing at a slower pace. This slower rate of increase still adversely impacts daily living standards.#Bitcoin #Crypto #HOLD pic.twitter.com/DuSyy6o91Z

– Dagnum PI (@Dagnum_PI) March 14, 2023
Although the publication of the CPI data caused turmoil in traditional markets, the cryptocurrency markets responded positively, with both Bitcoin and Ethereum seeing price increases.
This indicates that investors are turning to digital assets as a potential hedge against inflation.
It should be noted that the consumer price index is a critical tool for evaluating economic performance, determining monetary policy, and adjusting salaries, benefits and social security payments for inflation. Thus, higher inflation may prompt the Federal Reserve to adopt a more hawkish stance.
As a result, traditional financial markets may be adversely affected if the Fed decides to increase interest rates in response to rising inflation.
On the contrary, it may encourage more people to invest in Bitcoin and other cryptocurrencies as an alternative investment option.
While the increase in inflation is undoubtedly worrisome, it is unclear how it will affect the global economy in the long term.
However, the rally in Bitcoin prices after the release of CPI statistics indicates that the digital asset is gaining acceptance as a viable hedge against inflation in the short term.
Open a CFD Demo Account!